Have the chance to create work for a huge brand, seen worldwide and get a large model pencil as a reward, sounds pretty chill doesn't it? How could anyone hate that?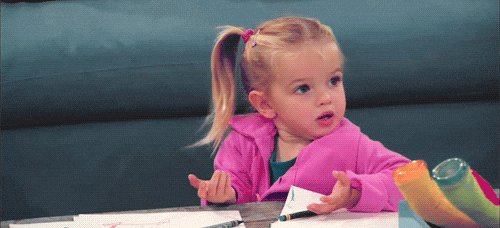 On the face of it, it seems like a pretty sweet deal—it's not too often as a student that Nike would approach you and ask you to do any work for them; so why would any company of their size do that through the means of a design competition? Perhaps they are just really generous people and want to give back to the community of their consumers. There certainly isn't any strange power imbalance here, certainly not! IT WOULD BE PREPOSTEROUS TO THINK OTHERWISE!
Design competitions are formulated to allow students to create work that they wouldn't otherwise be able to, be professionally critiqued on it and then even possibly be paid for it; it's a pretty good deal. Damn this Nike brief looks pretty awesome, you may say—but imagine instead of the powerhouse of trainers running this competition it was in fact a local plumber, with you paying £50 to pitch work alongside thousands of others in return for a possible pencil, would seem rather ridiculous, would it not?
Like everything else in our modern capitalist society, design competitions are programmed to exploit students and make it look as if they are getting a great deal instead. I mean, the rest of the design community have a staunch 'feck off' to anyone that may ask them for free pitching but we see it totally acceptable for the breadline generation to plow £50 en-mass to the middle man of design awards, in hopes that their £50 would be the one chosen not to be totally wasted.
Don't get me wrong, I think companies that have names that rhyme with 'Bee and A Bee' are doing good work, rewarding and reflecting the triumphs of modern design, accrediting creativity to the leading lights of our industry.
Like I said before, there is a power imbalance and it's creating an
'Overton Window'
of social correctness, ever widening, enforcing a 'poverty-like' class on the creative undergraduates of this earth. I guarantee that in this years D&AD competitions there will be no single company that cannot afford design off their own backs, but instead allow you the privilege to pay them to see your free-of-charge spec work.
Even if your work is never chosen, they've won.
At no cost to themselves, they've just received thousands of cutting edge, modern ideas and concepts which can be slowly churned all year, keeping their grubby, ink stained fingers briskly on the pulse of modernity.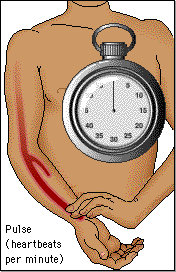 Now, don't let me radicalise you just yet. It's very possibly I'm just a cynic as I've never won one and my views on the subject could be vastly different should I have bagged a bit of international freelance, some petty cash and a 2-foot pencil that says "Yes, I can design and other people think so too". I'm sure I would bask in it's glory, enlarging my cranium 8-fold as I swanned around my living room dancing with this enormous writing implement, to the greatest hits of Queen.
It's been known that I
had a disagreement with Smint
through their farcical competitions of past, so I have form to be a moody old codger; but if you give yourself a moment to analyse that proportionally only 20% of these competitions support charitable causes; it's big business giving itself a great round-of-applause at another successful year of draining all current, cutting edge ideas and pouring them into their flowerbed of existence.
By now, you could be thinking "Fair point, I'll just not enter a competition and focus on paid freelance" but the fact that people take part isn't the issue; it's that it's allowed a poisonous mindset to worm its way into modern industry landscape. As a new graduate I attended New Designers, portfolio under my arm and a cheesy grin on my chops—filled with an air of enthusiasm. How that air released from my body so quickly when I chased up all 8 business cards I was awarded, to find that all these companies British Museum to River Island would love to have me, my work and my ideas but little to no want to actually pay for any of it.
From 2-week, unpaid internships that included free lodgings and breakfast like some kind of greetings card based wild west ranch; to 6-months, underpaid work in central London—they all shined like diamonds but cracked like cubic zirconia. The industry knows that with jobs being hard to come by, if they drop business cards like World War I propaganda they'll eventually manage to source that free or underpaid work they ever so – very clearly – need. #painfullyobvioussarcasm
As we draw this to a close, I'd like to change my original statement. I don't just hate design competitions, I also hate design expos and poisonous mindsets. I, in fact hate exploitation.
I assume many people have also come to this conclusion, just not in so many words—making the facetious statements "It'll look great in your portfolio" & "It'll be fantastic exposure" a common trait of the freelance community. These words have become the "I'm not racist, but" of the design industry. Repeated to ad nauseam.
Remember this great man, Mr. Alan Rickman—he was once a designer but quit to become an actor due to falling out of love with design and it's traits. So I guess crap design things have one advantage.
I hate you exploitation.