Lydia Leith is just your typical Londoner come Cumbrian,
printmaker, ceramicist, sick bag producing fake tattooed designer. Of course.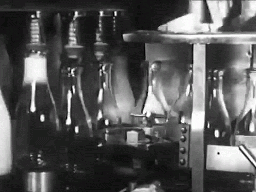 As part of a newer idea, I'm hopping around the north interviewing creatives to prove or disprove whether it's grim up north—tea, cake, pint and pie in hand. First in the firing line is Lydia Leith, a local – not so local – known for making paper receptacles for you current event tummy spins and rather nice mugs. Though from her internet presence it could be known that she's an 'accidental entrepreneur' it's not as well known that she's quite a lovely helpful person; writing a list in collaboration with her family in preparation for our interview—though this list was so large in mass that I've had to not include it here in this post.

Lydia was originally born in London but around age 12 moved north with her family to pursue a more relaxed, family focused life. Carlisle, London, Edinburgh and Appleby have all been home for her, her family and the other half.
It's a poignant fact that her mother and father are artists, especially her father who is known nationally for his illustration and artworks—despite this fact, it's not a shadow that hangs over Lydia's being, for she is a creative being also, creatively successful in her own right. I would not have mentioned this fact should it not have featured in the questions, but should you be interested in his work or instead be a terrible bigot and believe that only men can create good work,
see here
to fill your
creative/bigoted
needs.
Lydia Leith
Photo credit: Dylan Collard
Who are you, where do you come from and where do you live?
I'm not really from anywhere I think, but I'm currently in Carlisle.
Who or what are your biggest influences?
Inspiration is actually too big to capture in a paragraph, it comes from everywhere. Colours on a bus ticket, the pattern on a fabric, tissue paper wrapping under an orange, I collect the latter and it's surprising how many different designs you can find. I am a collector, I have boxes of bits of paper and packaging that I have saved, they are all little bursts of inspiration.

I've got some lovely hot chocolate sachets from a school trip to France when they served us hot chocolate for breakfast, I bet I am the only one from my class at school that kept these. It is a bit of a life time obsession but I guess I just appreciate that someone has designed everything, decisions have been made, what colour, what typeface for everything even a tiny apple sticker or a label on a stick of rock. Sometimes the nieve designs are the best.

But of course, I am inspired by all the usual suspects too.
Artists include Hockney, Picasso, Sonia Delaunay, Rousseau, Paolozzi, Kurt Schwitters, The Bauhaus—I could go on all day.
Illustrators and Designers FHK Henrion, Russian posters, Abraham Games, Robert Brownjohn, Kit Grover, Donna Wilson, Rob Ryan, Judith Kerr. Again it's endless.
Photography Martin Parr & Tony Ray Jones
Architecture Goldfinger's 2 Willow Rd.
Ceramics Carol McNicoll, Janice Tchalenko
Films Wes Anderson, Jacque Tati

I also can't ignore the fact my father wouldn't have influenced me. Both my parents are creatives so without them it's not too likely I would have gone to art college.

I suppose I look up to designers who are just slightly older than me, I look up to their journey. Sometimes there it too much inspiration to look at and you have to shut it all out and just get on with some work!
How would you describe yourself as a creative?
Well I know one of my problems, I like to do too many things. Doing too many things at once.

I've recently got into pottery, my stock cupboard is full of printed papers, ceramics and I've even experimented with textiles in there. I like to just give everything a go.

My work is usually nostalgic, humorous, topical, or in many cases all three. Once I get an idea I will try any medium to make the idea become reality, this has lead me to use a range of materials plastic, ceramic, printed paper, magnets, fabric etc. I love variety and different materials. I enjoy finding out how things are made.

Being that London is the centre of British design, why here?
Many reasons, though mostly it's because here we have a garden and the family is here.
Do you feel the north lacks culture or support for design?
We're missing the fruit and vegetable selection, you can't even get a ripe avocado. We do miss that but we've been visiting Manchester, London, Edinburgh. When we go to these places we'll grab all the food we need and return with big heavy bags full of Harissa and Tahini.
I think you can get culture wherever you live, as long as you are motivated to find it.
People like to do interesting things, there are going to be a few good ones.
What items that you work with could not work without?
A computer, that's a big one. My diary though—I'm holding it now, it's my life. Everything goes in this book, if I lost it I'd be very unorganised.
Pencils, pencil sharpener.
What (design) work would you never do?
Only things that are morally wrong, that I disagree with. But also you do need to make money—though you wouldn't want to do an advert for the conservative or anything, would you?
Where does the north begin (or end)?

Birmingham is the middle, so it must start somewhere around Leeds.

People in London say Birmingham but they don't know about anything north of there.
How do take your tea?

Usually, with a teapot. This goes with a mug overload at home, so try picking a mug, then add the milk, then the tea. No sugar.
What is the name for this?
A bread bun; what are the other options?
A bun. Not a roll; it's quite fat.

Or a butty.
To see more of Lydia Leith's work, please visit her website, visit her father's current exhibition at Tullie House or (if you are a bit of an edgy character) sacrifice a range of milk tops under a full moon incessantly chanting the theme tune to Antiques Roadshow—she will soon appear.